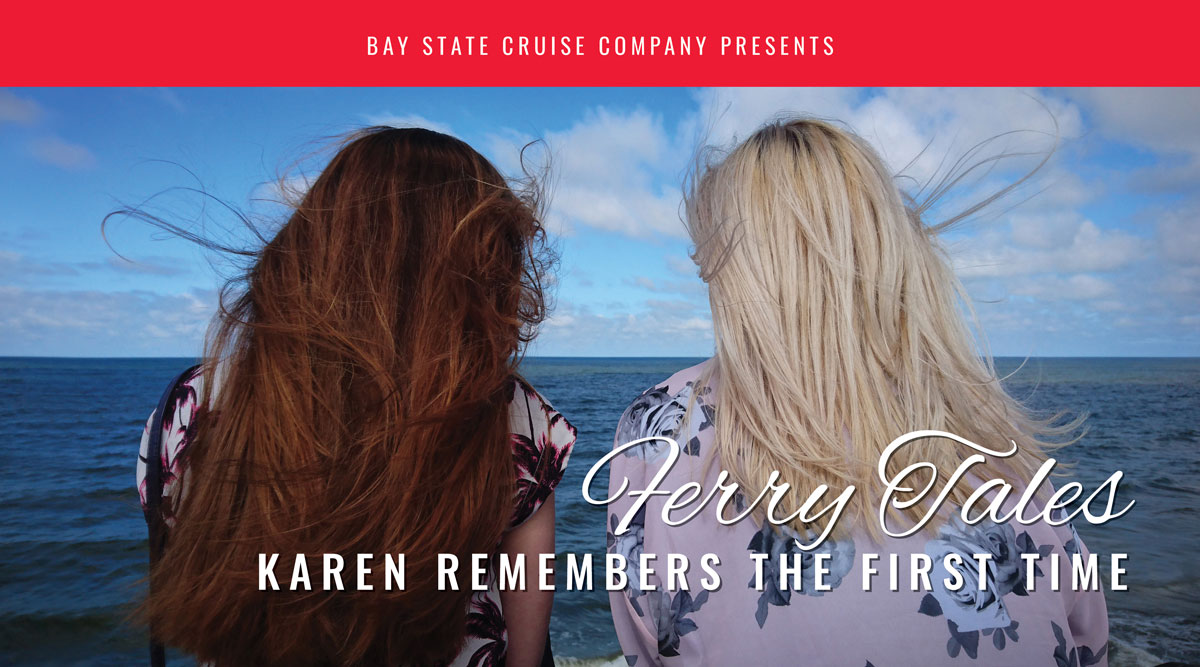 I met my first girlfriend on the ferry coming to Ptown. I don't know anybody who's stayed their whole lives with the first girlfriend, I guess that's why we say that stuff, first and second, right? But no matter whether it works out or not, your first romance is worth remembering. And the crazy thing is, we're still friends, and that was at least eight years ago. Maybe nine.
I'd just really come out. I'd known all along I was different, but my parents said I was a tomboy and would grow out of it. I didn't. And one day I was in Boston (I live up on the North Shore) and it was the Pride parade and I just said, to hell with it, that's it. I went home and emailed everyone I knew, put it up on Facebook. So then I decided to go to Ptown for my vacation, because it was the closest gay community to where I lived. Well, Ogunquit, maybe, but I chose Ptown. And it was summer, so I got on the ferry, I didn't want to deal with my car in town.
I brought all these books with me, I think I was in training to become a professional lesbian or something, and on the ferry I was reading The Well of Loneliness. Lacey had come over and was sitting beside me—the ferry was jammed—and she said something about thank God things have changed since then, right? And I said yeah, I didn't know much about the history. So we talked about it all the rest of the way to Provincetown and I ended up leaving that book on the ferry. Oh, well, maybe someone who needed it picked it up.
And that's how we met! We each went our separate ways that day, but the next day was Sunday and she asked me to go to Tea Dance with her, and if I hadn't already been in love with her I'd have fallen in love then. We were inseparable after that. All week, and then after that we moved in together for a while—not long, a couple of months. She'd gotten accepted to the Coast Guard as an ensign and was leaving, she wanted me to go with her, but I wasn't sure I wanted that kind of commitment, you know, follow somebody around wherever they're stationed? So we broke up, except it wasn't awful, it just was. She's in Norfolk, Virginia now, and we Facebook each other all the time.
I still take the ferry, and every time I do, I think about Lacey. My partner Julie says it makes her crazy, we can't talk about normal stuff on the ferry, but I like that memory.